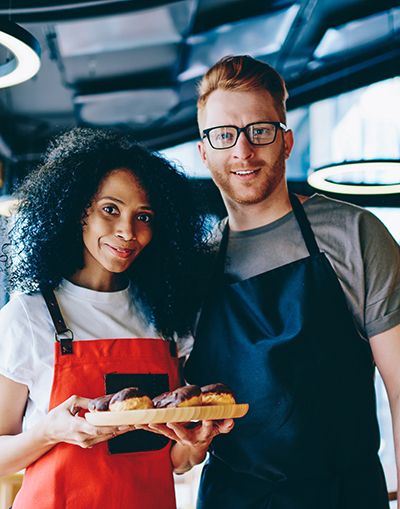 Franchises
We help franchise companies stay focused on development by taking on critical franchisee support functions. Our clients trust our team to ensure each unit receives all the branded materials needed to launch or maintain their operation.
Launch
Franchisees want to come out of the gate fast, so we produce and warehouse store décor packages and grand opening kits. As a franchises is preparing for their opening, we stage and ship these items to their location.
Operations
We also provide branded items essential for daily operation including signs, vehicle graphics, business cards, brochures, promotional items, logo apparel, labels, and more.
Online Portal
All of these products can be conveniently managed via an online portal. Franchisees can order their essentials on demand, while franchise Launch Team members use the same platform to manage all the branded items needed for store build outs.