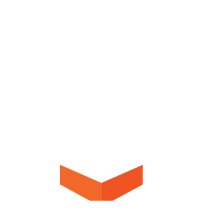 Looking for a place to land?
We are a fast growing company built by Sales People with a True Sales focus. Always looking for new talent in the print and promotional industry, we are excited to see what you have to offer!
Job Opportunity: Accounts Receivable Specialist
Location: Aliso Viejo, CA (Hybrid)
Overview:
This is an excellent opportunity to learn and be part of an online procurement industry leader and contribute to our tremendous growth. You will assume an important role providing client and sales support, in the areas of Accounts Receivable, Invoicing, Accounts Payable, Purchase Order Expensing and administrative functions in an exciting, dynamic sales environment.
Responsibilities include but are not limited to
Coordinate and process invoices from vendors and expense them to appropriate purchase orders.
Troubleshoot, issues related to vendor invoices (expected cost vs. invoiced costs).
Enter/post A/P invoices in our industry designed order processing/accounting application.
Enter/Post Invoices to our clients.
Print client invoices and distribute via email and/or snail mail.
Review and resolve issues related to invoices sent to clients, charges to credit cards for completed projects.
Provide support to meet the sales team's objectives
Achieve full understanding of company policies and processes in order to apply them to our client/vendor orders and inquiries.
Represent the company in the most professional manner at all times
Requirements:
Knowledge of or interest in online procurement industry, trends and technologies
Critical thinker with strong organizational, problem-solving, mathematic and analytical skills
Desire to work in a rapid growth environment
Proven ability to handle multiple projects and meet deadlines
Exceptional written and verbal communication skills are required
Proficiency in Microsoft Office, including Word, Excel (vlookups, pivot tables, etc.), Outlook
Experience in client services, A/R & A/P processes, and sales support
Experience in business related print and promotional products, business gifts, and incentive/award programs is a plus.
Ability to effectively communicate and develop an excellent working relationship with our internal staff, clients and vendors
Highly organized, sense of urgency, detail-oriented and accurate
10-Key
Reach out to Michelle Melendez, our HR Manager - mmelendez@thesourcinggroup.com, if you are interested in the opportunity!
Job Opportunity: Customer Service Representative
Location: San Fransisco Bay Area
Overview:
The Customer Service Representative (CSR) position is responsible for providing support to assigned sales personnel. In this role, a CSR will be involved in several functions that assist salesperson(s) with the placing of product and service orders, the selection of appropriate vendors for specific product requirements, ensuring selling prices to clients are appropriate and maintained properly and the initiation of billing the clients as required, and other tasks and duties as assigned. This position has contact with sales and management personnel in the assigned location as well as clients.
Responsibilities & Duties:
Support to assigned sales person (AE)
Personal contact with clients
Research and quote products for clients
Help sales person (AE) and client resolve any problems and follow up in a timely manner
Entry, maintenance and running of reports of client information in the company's Client Relationship Management (CRM) system
Keep all client records updated and articulate to clients in a professional manner
Reach out to Michelle Melendez, our HR Manager - mmelendez@thesourcinggroup.com, if you are interested in the opportunity!
Have questions about the opportunities? Reach out and we will be in touch!