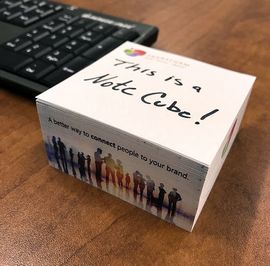 Jason Liburdi
Let's face it, not everyone has a sizable budget for promotional items. If you're like me, there's been a time in your life when you've had "SWAG Envy." Someone else at a trade show, maybe even a competitor, had a more expensive, trendy giveaway item making their booth the talk of the show. There are worse things in the world, but let's be honest…it's a total letdown.
Here's reassuring news: I've seen people spend ridiculous amounts of money on items and not generate a single sale out of their investment. I've also seen people spend a modest amount of money on less exciting items and achieve a fantastic return. There are any number of cool giveaway items out there, but remember that your end goal with a promotional product is to become top of mind. In other words, you want to generate Brand Recognition and beyond that, Brand Recall. What really matters most then is the Total Number of Impressions created by the item.
I bet you can think of at least one promotional product you received that seemed so exciting but ended up being a bust. I once received a...
more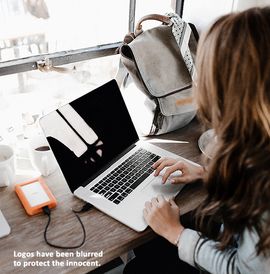 Jason Liburdi
A few months ago my girlfriend received an offer to join a global technical services company. Her role as a Technical Editor allows her to work remotely here on the East Coast, which was a great selling point for her (and selfishly, for me too). During her onboarding, she received all of the obligatory legal-sized envelopes full of paperwork and documents outlining benefits and such. Along with those, she also received something that caught her completely off-guard…in a good way. While she was getting acquainted with her new MacBook Pro® (so jealous), an email arrived from her Human Resources department with directions for accessing the company's internal web store. The message also included a purchase code for a free "New Hire Package." Seriously?
Of course, she immediately clicked on the link to investigate this mysterious "New Hire Package." When she read out loud the list of items included in the kit, I honestly couldn't believe it. I read the screen with my own eyes and it was exactly as she said: a backpack, softshell jacket, Contigo® water bottle, journal book, pens,...
more